---
EDGAR CAYCE, THE SLEEPING PROPHET, ON DREAMS
The Edgar Cayce readings tell us that dreams have been given to us for our benefit. Because we are spiritual beings, we have the potential to experience many different levels of awareness while in the dream state from which we may gain insights about all aspects of our life: physical, mental, and spiritual.
---
by Sigmund Freud
Includes Freud's theories of: Why Dreams are Forgotten after Waking ~ The Moral Sense in Dreams ~ Theories of Dreaming and its Function ~ The Relations between Dreams and Mental Diseases Chapter~ The Method of Interpreting Dreams: An Analysis of a Specimen Dream ~ The Dream as Wish-Fulfilment ~ Distortion in Dreams ~ and much more.
---
BLACK HOLES & BEYOND




The history of the term 'black holes', Einstein, and more are covered in this online exhibit from the University of Illinois.
---
Virtual Trips to Black Holes and Neutron Stars by Robert Nemiroff (Michigan Technological University) Ever wonder what it would look like to travel to a black hole? A neutron star? If so, you might find this page interesting. Here you will find descriptions and MPEG movies that take you on such exciting trips. These movies are scientifically accurate computer animations made with strict adherence to Einstein's General Theory of Relativity. The descriptions are written to be understandable on a variety of levels - from the casually curious to the professionally inquisitive. It is hoped that students from grade school to graduate school will find these virtual trips educational.
---
DAVE JULIANO'S
SHADOWLANDS GHOSTS WEB PAGE
Real Ghost stories and experiences ~ 100's of haunted places ~ Shadowlands Ghosts message board ~ Shadowlands Ghosts Chat Room ~ Types of Ghosts ~ The Picture Gallery ~ Where to go to get help with a haunting ~ Ouija: Not a Game! The dangers of the ouija board ~ Real Ghost Stories and Experiences (there are currently over 770 shared experiences listed here)
---
THE ANCIENT EGYPT SITE
Explore more than 3.000 years of Ancient Egyptian history, from its emergence out of the darkness of prehistory around 3.000 BC to the closing of its last temple in 535/537 A.D.
A timeline helps you navigate through the different periods and dynasties and allows you to learn more about the formidable Pharaohs of Ancient Egypt.
---
The worlds first communications site dedicated to studying the reptilian image within the UFO phenomena.
UFO News & exoSCI News
Lots of interesting reports here.
---
You can now use this web site to obtain information and photographs on Special Bulletins, Wanted Fugitives, Missing Persons, and Lost Loves recently profiled.
---
Strange Things Are Happening!
---
The ghosts, poltergeists, and phantoms of Borley Rectory, the most haunted house in England.
---
ARCHIVE X

Ghost Stories and Folklore
---
THE MUSEUM OF UNNATURAL MYSTERY
This is a fascinating site for all ages. Don't miss this slightly bizarre, cyberspace, science museum. Are there really flying saucers? What killed the dinosaurs? Is there something ancient and alive in Loch Ness? The Museum takes a scientific look at these, and other, questions.
---
Edited by Chuck Shepherd
Proof that true stories are weirder than made-up stories.
---
Remains of humble farmers offer new
clues to life in ancient Egypt.

---
---
---
---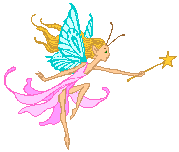 Thanks for visiting!
Come back soon!